PIPZ V0.2
Risk Management Software at it's best.
From 6.99 € / month or 69 € one-time.
Running only on Windows or Mac with external Software like Parallels

Drag and Drop
On the Charts you only have to Drag Lines to the Level you want.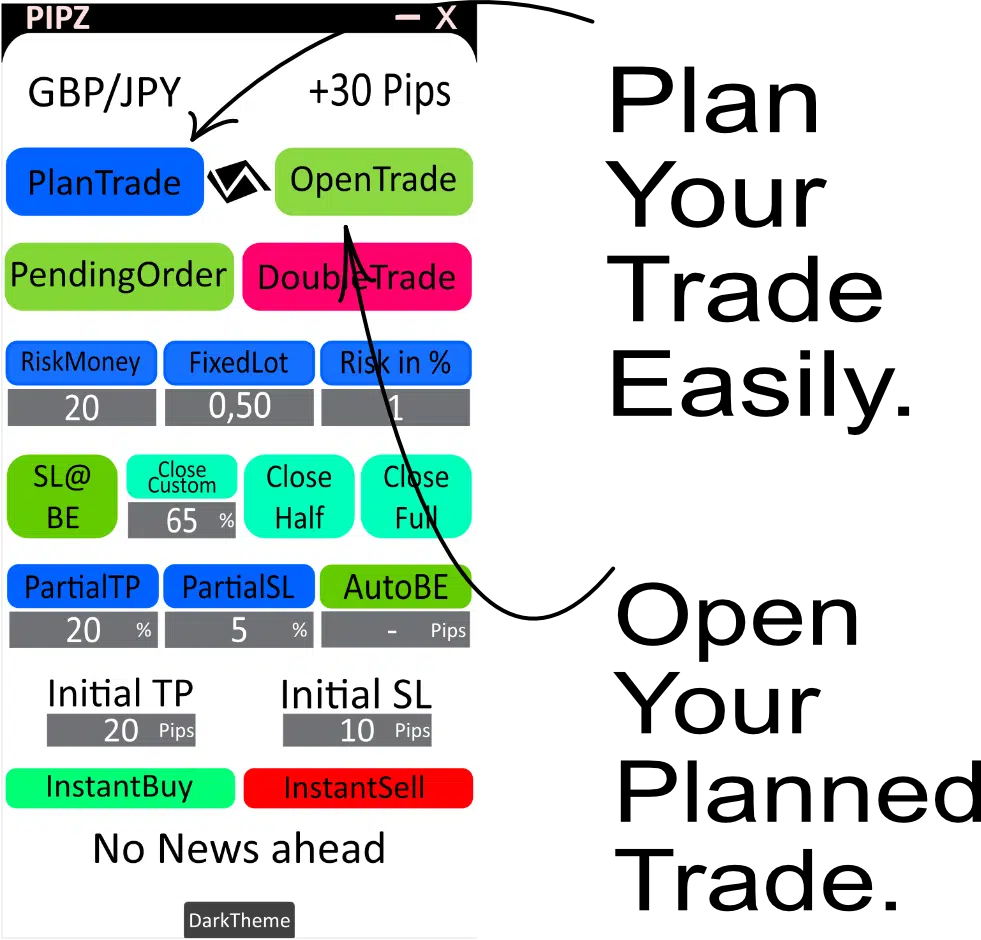 Fast Calculation
Click just one button to Calculate your Risk.
More Possibilities
The intelligent Tool shows you the Risk in three different ways.
Your Style
Choose your risk style with one click.
Automated Partial Close
You only have to Drag the Displayed Line to the Price you want to Close Partials.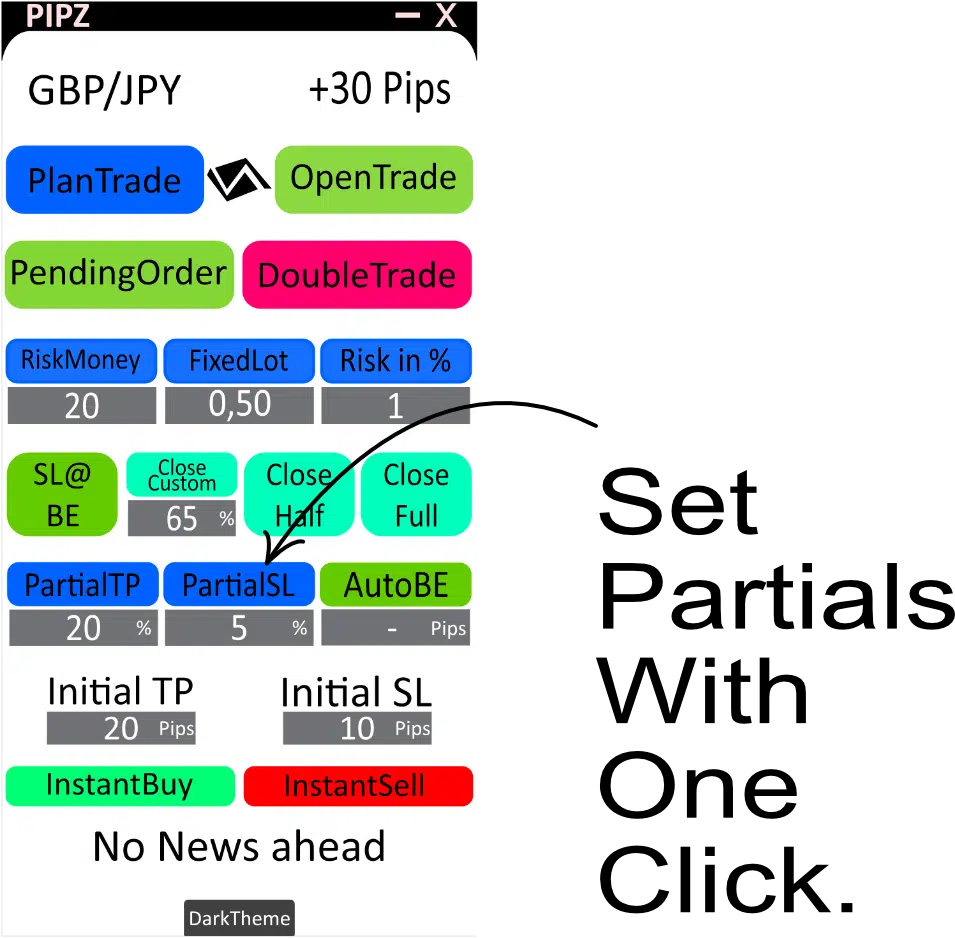 Take your Money
Use automated Partial Take Profits and let the Runner run.
Many Traders have problems trading the market quickly enough.
This tool makes trading much easier and more transparent!
Free Plan
If you Trade with a PartnerBroker
Metatrader 5
(Running only on Windows or Mac with external Software like Parallels)
Monthly Plan
Metatrader 5
(Running only on Windows or Mac with external Software like Parallels)
Lifetime
Metatrader 5
(Running only on Windows or Mac with external Software like Parallels)
30 Day Money Back Guarentee
Pay with Bitcoin or Paypal